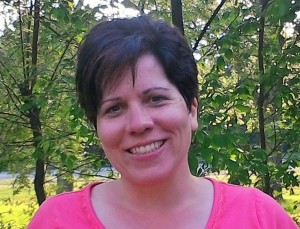 Darlene (A.K.A – Sweet D)
Darlene is not only the owner and creative baker at D's Lectables, but also a staple at the Farmers Markets. Her dedication to serving the freshest, highest quality products is only surpassed by her passion to create the perfect treat for each of her customers through creative variety and recipe customization. Being able to meet the customers, listen to their needs and see the smiles as they enjoy their goodies is the driving force behind her undying dedication to offer the best treats possible.
Liz (A.K.A – Little E)
Liz has been part of the Farmers Market staff for a couple years now. Her smiling face and eager to please attitude has cheered the day of many of our customers. She has in depth knowledge of our product and can help you choose just the right treat based on your flavor and diet choices.
Debbie
Debbie is new to the staff this year, but not new to our products. Being an insider and a guinea pig to many of D's experiments gives her some in depth knowledge to the lengths we go to, to get it DeeLish. She is also a mother of 3 great kids which keep her busy, but smiling when she isn't slinging cookies.
Alex
Alex comes to us with a passion for cake decorating. Her willingness to learn and try new recipes assures us that she will be a strong addition to our staff. She is a student, a photographer and a lover of drama productions.